Programs Overview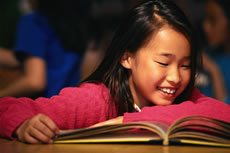 Because even free time should be time well spent...
Afterschool at Little Hedgepeth is designed for the child that attends school in the school system and needs afterschool care. We provide a nutritious snack for the children and we help each child with homework on a daily basis and as needed. Children are allowed outside play and once homework is completed each child can play with other children. They can play different games that promote teamwork, sharing, and cognitive thinking.
"We concentrate on completing homework and then we play with others"